We would like to make it as easy as possible for you to participate in the exhibition. You can either exhibit with your own booth or take advantage of our offer of a system rental booth, including equipment – the choice is yours.
System rental booth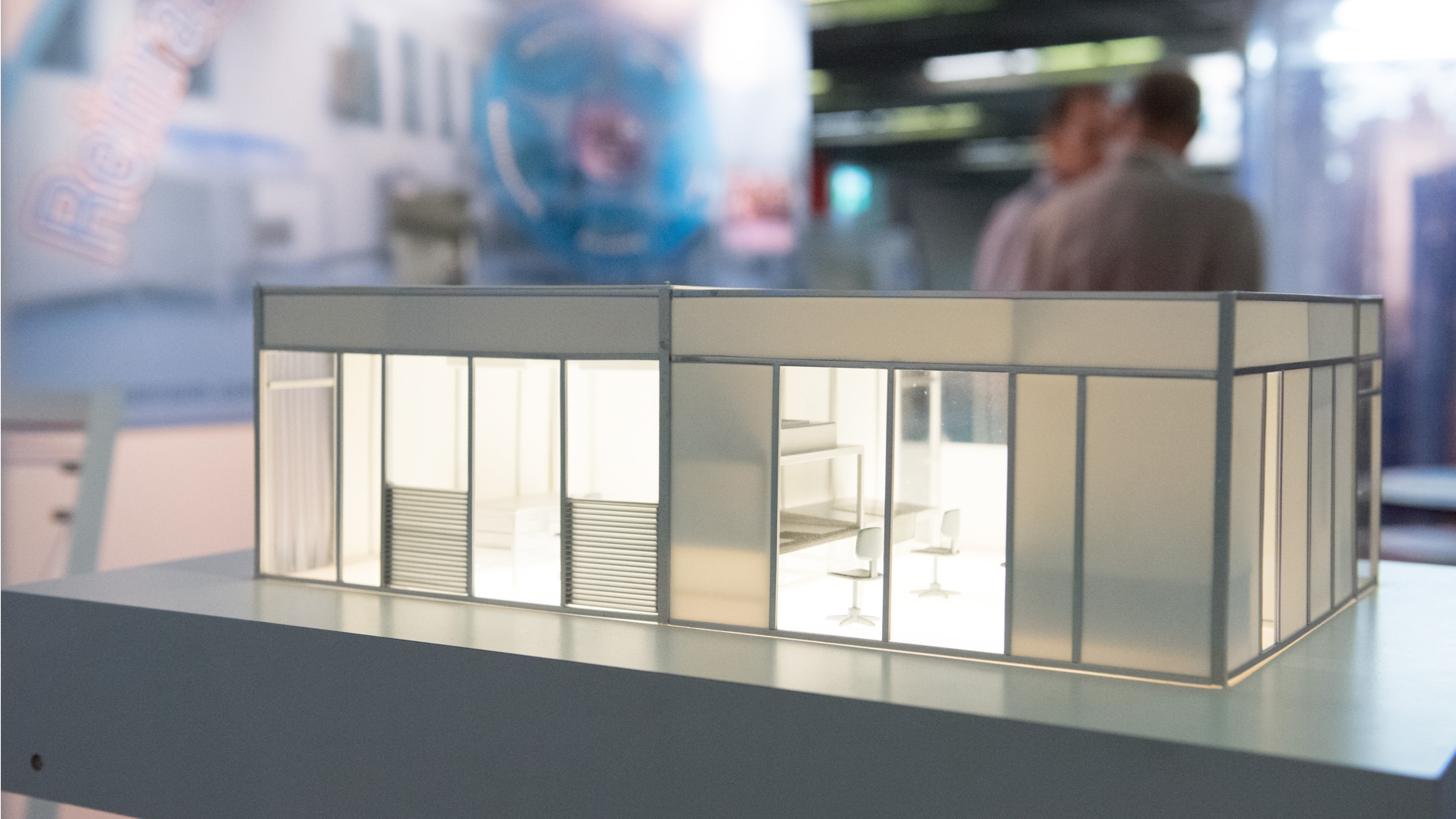 Exhibitors without their own booths can rent them. When you select a package with system rental booth, you receive booth walls, a panel with lettering, and lighting for the booth. Whether or not you opt for a system rental booth, each booth unit is equipped with a table and two chairs, as well as an electrical connection (including power consumption). Information on prices and processing is to be published here in September 2018.
Newcomer Pavilion
Companies wishing to exhibit at the ZELLCHEMING-Expo for the first time can book 6 m² of affordable booth space, including booth construction, at the Newcomer Pavilion. In addition to all booth equipment and associated services, the package includes listing of your company in the exhibition plan and on the ZELLCHEMING-Expo website, plus exhibitor passes.
- Sold out -
Road of Maintenance
Are you working in the field of maintenance? And you are looking for an uncomplicated and cost-effective way to participate at the ZELLCHEMING-Expo? Present your company and showcase the variety of your products and services at the Road of Maintenance.
Finnish Pavilion
Are you looking for an uncomplicated and cost-effective way to participate at the exhibition? Join other companies from your country at the Finnish Pavilion. Showcase the variety of your products and services and represent the Finnish pulp and paper industry.
Budget-conscious participation with other companies from your country
Little organizational effort due to full service package
Increased attention because of special promotion of the joint stand
The Finnish Pavilion will be organised by Arvelin International Oy.
Further Contact:
Emma Nurmela, Sales Manager
Mobile: +358 40 9001 006
Email: emma.nurmela@arvelin.fi
Arvelin International Oy 
Business Park Quartetto (Estrade)
Linnoitustie 11
FI-02600 Espoo, Finland
www.arvelin.fi
You must be a company based in Finland.
Marketplace "Fibers in Process"
The cross-media concept of the MARKETPLACE Fibers in Process@ZELLCHEMING-Expo will combine your subjectspecific trade fair presence at the ZELLCHEMING-Expo with the media competence of the trade journals of the dfv media group. With this powerful combination, you can easily and efficiently reach new customers or test new markets in an uncomplicated way.
Rent a room for your purposes
Exhibitors of the ZELLCHEMING-Expo have the possibility to rent different rooms for internal meetings, customer meetings, etc. including technical equipment and/or catering.
Use this option and send us your request. We will find the right room size and equipment for you depending on the number of people and requirements.